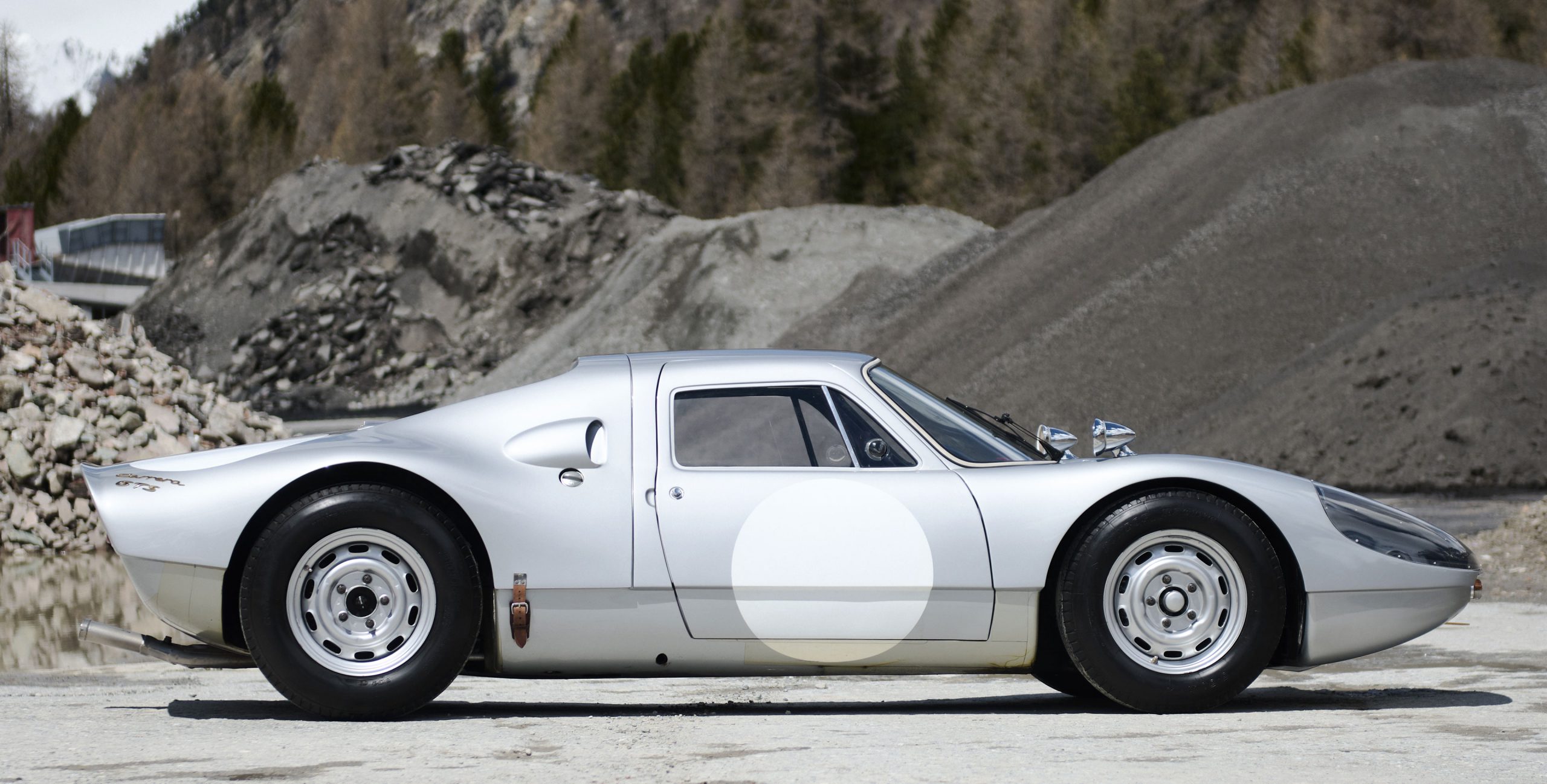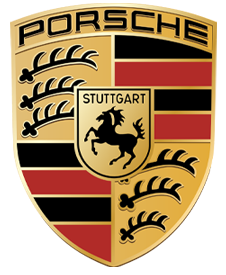 MODEL
PORSCHE 904 CARRERA GTS

Porsche 904 Carrera GTS. Why chassis 904.036?
Chassis number 904.036 has an important sporting history: given to dealer and driver Anton "Toni" Fischhaber, the car was bought by German driver Udo Schuetz, who would soon officially represent Porsche in motorsport races on account of his achievements. He raced it between 1964 and 1965 in hill climb races and in particular twice in the Nürburgring 1000 km, winning the competition in the GT class in 1965 with race number 72. Schütz's co-driver in this race was Toni Fischhaber himself. The importance of this driver is not in question: in the mid-1960s he became an official Porsche driver and won the European championship for the factory team in 1967, 1972 and 1973. With 19 participations between 1962 and 1983, he holds the starting record in the Nürburgring 1000 km. Number 904.036 was then acquired by a young Rudi Lins, who led it to win the Austrian hill climb championship in 1966 with several races to spare before the end of the season. After a successful racing period with drivers Udo Schuetz and Rudi Lins, in 1967 904.036 was sold to the United States where it experienced mixed fortunes. Despite the many changes of ownership, the diverse interests that have guided the choices of successive owners over time, this particular 904 represents a small miracle. In the 1960s and 1970s, sports cars were considered, and consequently bought, on the basis of their function of use, namely racing. They were not yet perceived as collector's items or as evidence of a past, of a lifestyle, that will never return and as such should be preserved and passed on. Its good fortune has been that it has always been substantially respected by those who have had the pleasure of owning it, showing foresight in preserving its components even when damaged, and then repairing them with original parts, until the restoration that has given it a new life. Its rarity is certain to the extent that the number of units produced at the time by Porsche is no longer a measure, i.e. there are no longer 110 original Porsche 904s, either because they have been destroyed in accidents, or because they have lost original parts, or because they have been modified without retaining original parts, or worse, have become unusable. Therefore, of the cars that still exist, very few are still original and even fewer in this original condition and with an enviable list of achievements, made up of races and drivers that have marked the history of Motorsport. The choice of this car therefore lies not only in the importance of its racing achievements but also in the relevance of the message it conveys and the originality of the message itself.
This car certainly bears witness to an unrepeatable age, an indelible memory of 1960s motor sport. A message that started around 60 years ago, but which is still tangible and allows the driver to savour the pleasure. A pleasure devoid of any technological filter. On this car, the relationship between man and machine is one of full physical and mental contact, where one seeks to support the other, a search for harmony that is expressed through ever more intense acceleration, the poetry of movement in which man puts his ability to go ever faster to the test amidst bumps in the road and sharp bends, on ascents and descents at the edge of woods or steep slopes, on roads that are wide and welcoming at first and then tighten without warning in a vice in which manoeuvres require reactions of thought and execution where time stands still, through small villages that interrupt the monotony of the countryside, with the walls of their houses drawing trajectories of surgical precision. That's what the 904 is, and even more so the model in question, because every fibre in it has lived through that experience at the peak of a heroic motorsport age.

History and Characteristics
Born to compete especially in the European Hill Climb Championship, it distinguished itself in many other races, winning for example the Targa Florio and the 1000 km of Monza, demonstrating how versatile it was. Its list of achievements is without doubt very extensive and it would be quicker to say which competitions it did not win or in which it did not participate. The car's versatility in competitions can be explained for two fundamental reasons:
It was offered with three different engines: the four-cylinder type 587 (Fuhrmann engine), the six-cylinder type 901, and the eight-cylinder type 771. With power ranging from 180 HP to 315 HP and a dry weight of 640 kg (varying according to engine type), the 904 was able to compete in hill climb, road and track races.
Its lightweight aeronautical-derived fibreglass bodywork was one of the first applications of its kind in the automotive field.
What is immediately striking about the 904 are its aesthetic qualities. At first glance, its lines are reminiscent of an Italian school design, especially at the rear. Yet the car is the brainchild of Ferdinand Alexander "Butzi" Porsche, son of Ferry, grandson of Ferdinand Porsche. One could argue that Butzi Porsche was Austrian, but that's not really the point. The Porsche 904 is a feminine car, of rare beauty and it was also at the beginning of a new way of thinking about racing cars thanks to its fibreglass bodywork In this regard, it must be said that in the early 1960s there was no way to compete with Italian coachbuilders, who were the undisputed masters with ultra-light metal alloys. Pininfarina, Bertone and Zagato were essentially working for Italian brands at a competitive level. It was therefore necessary to find a solution that would allow Porsche to make lightweight racing cars with a particularly efficient aerodynamic penetration coefficient, as competitive as rivals such as Ferrari or Alfa Romeo. For this purpose it had, for example, a particularly low front end. As has often happened throughout history, necessity led to the development of a technical innovation that was not only futuristic but would from then on become the benchmark for the development of some of the most successful prototypes in motorsport history. The opportunity came from Heinkel, or rather from its involvement in a racing car project. Heinkel was essentially an aircraft manufacturer. One may recall the HE 111 medium bombers that were sadly involved in the Battle of Britain in 1940 and numerous bombings of London. However, at the end of the Second World War, Germany not only had to pay war damages to the Allies, they were also forced to cease all industrial activity that could feed the German war machine again. In the case of Heinkel, the impact on its core business was significant. A considerable amount of knowledge remained very limited, and it was here that Porsche came up with the idea of exploiting Heinkel's aeronautical expertise and putting it to a different use: turning the concept of lift on its head and making downforce applications for motorsport. Unlike aeroplanes, which have a low stall speed as an essential quality for maintaining stability in flight, basically as a function of the lift of the wing surfaces, the car must instead increase the effect of ground pressure to reach high speeds and remain agile and balanced in sudden changes of direction. In 1964, the rules for racing certification imposed a minimum production of 100 units and Porsche complied. With 110 units built, in addition to those with chassis numbers beginning with 906 (essentially for the standard specification with the 6-cylinder engine of the 911), it was essentially the last Porsche designed for road use, for racing in the GT class and as a Prototype on the World Sportscar Championship circuits. It was only in the second half of the 1960s that racing certification rules became less restrictive in terms of minimum production numbers, paving the way for the much rarer and much smaller number of pure prototypes. The Porsche 904 ushered in a new period of innovation that started with the fibreglass bodywork, and then moved on to plastic applications such as polyester. It represented a watershed between two eras of the Stuttgart company. It was followed by a young Ferdinand Piech at the helm of Porsche Engineering System starting with the 906, which already had only the characteristics of a prototype, in a journey marked by continuous developments and ambitions culminating in overall victory at the 1970 Le Mans 24 Hours, repeated in 1971 by the 917 and also winning the World Sportscar Championship for the first time. The historical value of the 904 is therefore well illustrated by the technical content of this particular solution and the evolution of the Fuhrmann engine in the 2.0-litre version and the use of the other engines already mentioned. To this we should add that this solution was also reflected in a styling concept of the highest order, to which we could perhaps even dare to apply an attribute coined for the Alfa Romeo 33 Stradale- "The necessary beauty" – especially if one notices the design of the wheel arches, the truncated tail and the lights. In effect, the whole rear block was raised in its entirety, to ensure easy access to the engine, just as on the Alfa 33 Stradale. A solution that is often found in racing car designs with a rear mid-engine. What is more interesting, however, is that while the Alfa 33 Stradale probably saw the light in 1967, the Porsche 904 Carrera GTS dates back to 1964. The provocation, therefore, is rather clear: is it possible that the great master of design Franco Scaglione was inspired by Butzi Porsche's design to create his masterpiece? The provocation takes on even more captivating overtones in view of the notorious, long-standing sporting rivalry between Italy and Germany. All in all, this is an absolutely circumstantial interpretation with no pretensions whatsoever, but with a romantic and fascinating side that doesn't shy away from some food for thought.
Pedigree
List of races run
Below is the list of races run by chassis number 904.036
In Germany, pilot Udo Schütz, 1964-1965 (exceptions in bold):
Teufelsbergrennen Bad Neuenahr; 12.04.1964; 5 GT class
Bergrennen Eberbach; 19.04.1964; 3 GT class
Taunus Hill Climb; 25-26.04.1964; 2 GT class
Trier German Circuit GT Championship (Round 1); 03.05.1964; OA: 3; 3 GT class
Wallberg Race ADAC; 23-24.05.1964; 2 GT class
Rossfeld Hill Climb. Alpine Prize Rossfeld, World Sports Car Championship (Round 8); 6-7.06.1964; start number 62; licence No. MT A 100; OA: 12; 5 GT class
HMSC International Circuit Race; 13-14.06.1964; 3 GT class
Mainz-Finthen German Circuit GT Championship (Round 3); 14.06.1964; OA 3; 3 GT class
Spessart Hill Climb; 28.06.1964; 1 GT class
Norisring; 05.07.1964; start number 68; OA 4: 3 GT class
Wolfsfeld Mountain Trial, EMSC; 25-26.07.1964; 1 GT class
Nuerburgring GP of Germany; 02.08.1964; start number 2; licence No. MT A 100; DNF, accident
Wasgau Mountain Trial; 23.08.1964; 1 GT class
Timmelsjoch Hill Climb; 13.09.1964; 2 GT class
Rheinland-Pfalz International Mountain Prize; 20.09.1964; 1 GT class
Innsbruck Prize of Tirol, Mobil Prize for Sports Cars (Austria); 04.10.1964; OA 3; 2 GT class.
Bremen-Hubertus International Drive, AvD; 31.10-01.11.1964; drivers Rudi Lins and Otto Hofer; 2 GT class
Bad Neuenahr Hill Climb; 10-11.04.1965; 3 GT class
Nuerburgring ADAC Hansa Cup, DARM GT Car (Round 1); 09.05.1965; licence no. MT A 100; OA 1; 1 GT class
Taunus Hill Climb; 09.05.1965; 2 GT class
Eberbach Hill Climb, HMSTC; 16.05.1965; 2 GT class
1000 km Nuerburgring, World Sportscar Championship (Round 9), World Challenge (Round 3), German GT Championship (Round 2); 23.05.1965; start number 72; licence no. MT A 100; drivers Udo Schuetz and Anton "Toni" Fischhaber; OA 11; 1 GT class
GP Rossfeld, Alpine-Mountain Prize, European Mountain Championship; 13.06.1965; start number 27; licence No. MT A 100; OA 8; 5 GT class
Wasgau Hill Climb; 20.06.1965; 1 GT class
AVUS International Avus Race DMV, German GT Championship; 27.06.1965; OA 1
Norisring ADAC Noris-Ring-Race International; 03-04.07.1965; start number 22; licence no. MT A 100; 3 GT class
Mainz-Finthen International Airport Race, HMSC; 11.07.1965; licence no. MT A 100; OA 1 and 1 GT class; OA 2 and 1 class Sport 2.0
GP Solitude, International Solitude Race, German GT Championship (Round 6); 17-18.07.1965; start number 4; licence no. MT A 100; DNF accident
Trier International Airport Race, Eifel MSC; 24.07.1965; licence No. MT A 100; OA 1; 1 GT class
Nuerburgring GP of Germany, German GT Championship (Round 7); 01.08.1965; start number 3; OA 2; 2 GT class
Wunstorf DARM Championship GT cars (Round 9); 03.10.1965; OA 1 and 1 in GT class
Innsbruck International Airport Race, Prize of Tyrol; 10.10.1965; start number 8; licence no. MT A 100; OA 3 and 3 GT class. Curious fact: Udo spun out in this race while in the lead. Curious fact: Udo spun out in this race while in the lead.
Aspern-Vienna Airport Race; 17.10.1965; licence No. MT A 100; DNF
Pilot Rudi Lins, Austria, 1966 (exceptions in bold):
Braunsberg Race; 03.04.1966; 1st
Gaisberg Race; 01.05.1966; 2nd
Rossfeld Hill Climb (Berchtesgarden) Germany; 12.06.1966; race number 20; OA 9; 4th in 2.0 Sport class
Axamer Lizum Hill Climb; 26.06.1966; OA 1st
Stuben Hill Climb; 03.07.1966; 1st in Sport class
Cesana-Sestriere, Italy; 24.07.1966; OA 8; 4th 2.0 Sport class
Sierre-Montana Hill Climb, Switzerland; 28.08.1966; race number 93; OA 5; 2nd in Sport class
500 km Zeltweg; 11.09.1966; race number 20; DNA
Steinbock Hill Climb; 18.09.1966; OA 2nd
Tulle-Langenlebarn Airport Race; 02.10.1966; OA 6th
Innsbruck Airport Race, Prize of Tyrol; 09.10.1966; OA 6th
Aspern Danube Cup Race; 16.10.1966; OA 9th
Driver Frank Werner (Co-driver Horst Kwech), USA, 1967
Road America 500, Elkhart Lake; 30.07.1967; race number 99; OA 9; 5th in ESR class
Driver Bobby Rahal, 2002
Historic Rally Tour de France; competition number 87
History of Ownership
After a successful racing period with Porsche drivers Udo Schuetz and Rudi Lins, in 1967 chassis number 904.036 was sold in the USA to Frank Werner, who entered it in several races such as Elkhart Lake in Wisconsin. At the time, the car was in perfect condition. However, during its American life, chassis 904.036 experienced a troubled period as it passed through the hands of several owners. At a high asking price, the car was sold to a persistent Chuck Rullman, who later removed the original engine and put it in a crate, having a 6-cylinder 911-type fitted instead. At this time, it was also badly repainted in orange. In 1969, the 904 was sold to Jerry Hudson of Wichita, Kansas. This owner decided to start a restoration project and started to disassemble the car, but the project stopped, and the car was partially stripped down and then sold to Dr. Gary Quest of Omaha, Nebraska in 1973 substantially disassembled. The only work done was to reassemble the rear suspension so that the car could be transported on a trailer. The two engines were dismantled and contained in several boxes. Quest put the car in storage. Since space in Quest's garage was limited, he convinced his neighbour to store the 904 in his horse barn. He took care to protect the various components with a perimeter of hay bales. In subsequent years, parts that were missing or needed replacing were purchased. The parts that needed restoration were completed and then put into storage. The bodywork was finished, and the original engine was completely assembled with new parts and put back into the car. The engine work was carried out by Vern Covert and Kurt Kiebler. The car was partially assembled in 1978 and the engine was run in and tuned by Grady Clay in Denver. Assembly was not completed at that time and the car was placed in a controlled environment for storage. Later, the restoration was done by Paul Willison. The project took about 18 months, and all the work was carried out at the Willison workshop. A light blue colour with orange stripes characteristic of Gulf cars of that era were discovered during the restoration process. The car was sold in 1998 but was never picked up by the new owner. The car was located in La Jolla, California, at Grand Prix Classic. After restoration, the condition of the car appeared better than its initial delivery on 27.02.1964. The car was later acquired by American Indianapolis 500 winner Bobby Rahal in 2001, who entered it in the 2002 Tour de France Historic Rally. The car was then purchased by Juergen Boden in Austria and certified for historic car racing in 2017 in the GT category, in compliance with FIA regulations and obtained the Historic Technical Passport. In 2018 it entered in the Le Mans Classic. In 2019, chassis 904.036 was acquired by Progetto 33 AG. The original engine no. 99027 is still installed and fully operational.
Photographer: Gabriele Spalluto