The missing link?
The book tells the story of a car that was reborn and of an ambitious and far-sighted project that Alfa Romeo pursued at the end of the 1930s. But also the links with Porsche, Ferrari and the racing world before and immediately after the Second World War.
The development of the S10 and its innovative V12 characterised the period in which Ugo Gobbato designed an efficient structure and an international range for Alfa Romeo: if Vittorio Jano was only touched by the project, the names were Bruno Trevisan, Ferdinand Porsche and Gioacchino Colombo.
Gioacchino Colombo continued to work on the V12 even after Alfa Romeo's plans changed in 1941 and the S10 project was abandoned.
After the war, Colombo would be one of Ferrari's men and the technical expertise he acquired at Alfa Romeo, and on the V12 in particular, would give rise to some of the Prancing Horse's most prestigious achievements, if not – indeed – help cement Enzo Ferrari's passion for the V12.
In the meantime, at Alfa Romeo, the various components were tested using existing chassis, both so as not to completely abandon the idea of road production and in view of the engine's sporting career, which could have started at the Mille Miglia. The 1941 edition of the Mille Miglia never took place, but was supposed to be run by cars with a maximum displacement of three litres without a compressor.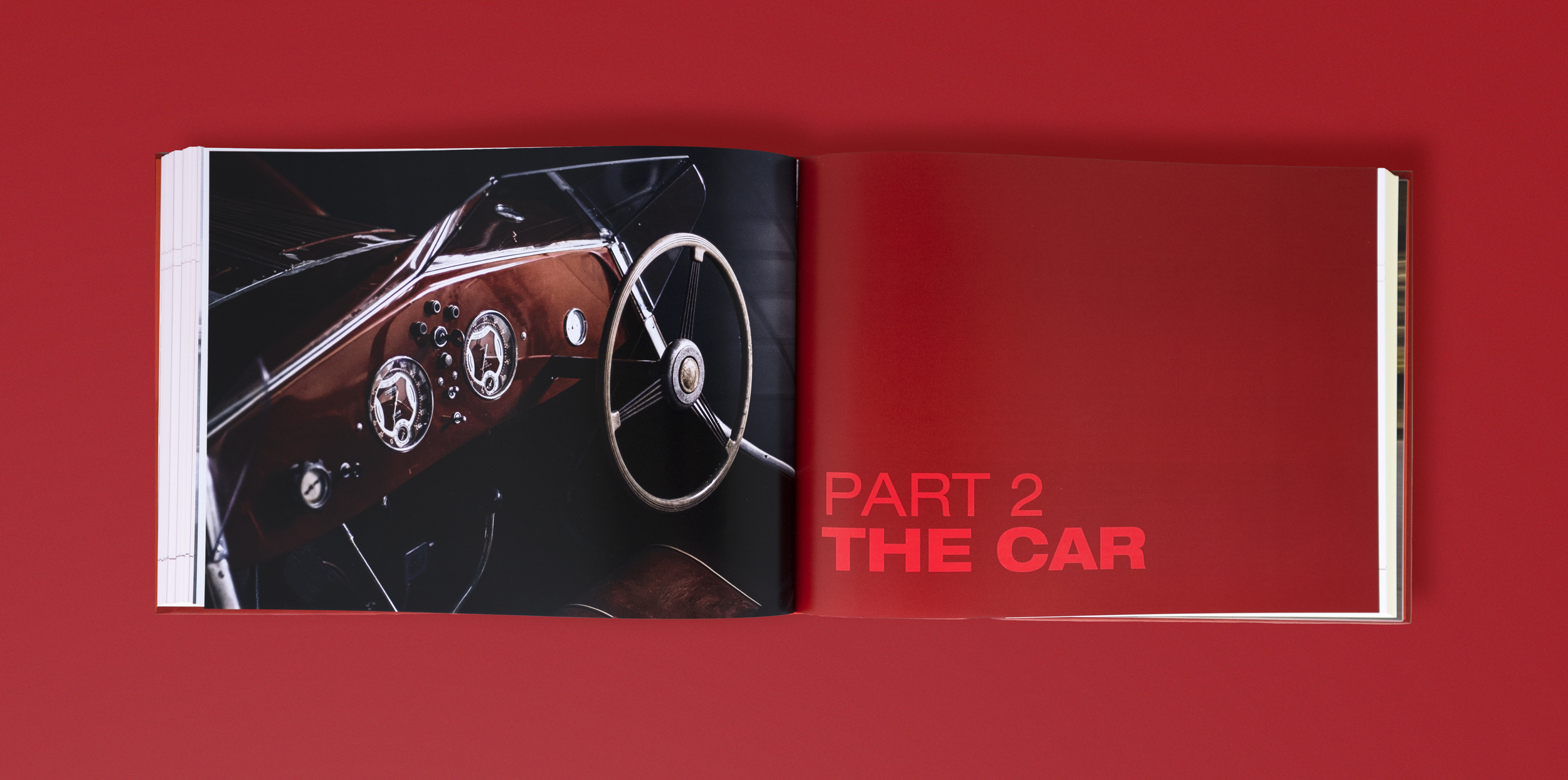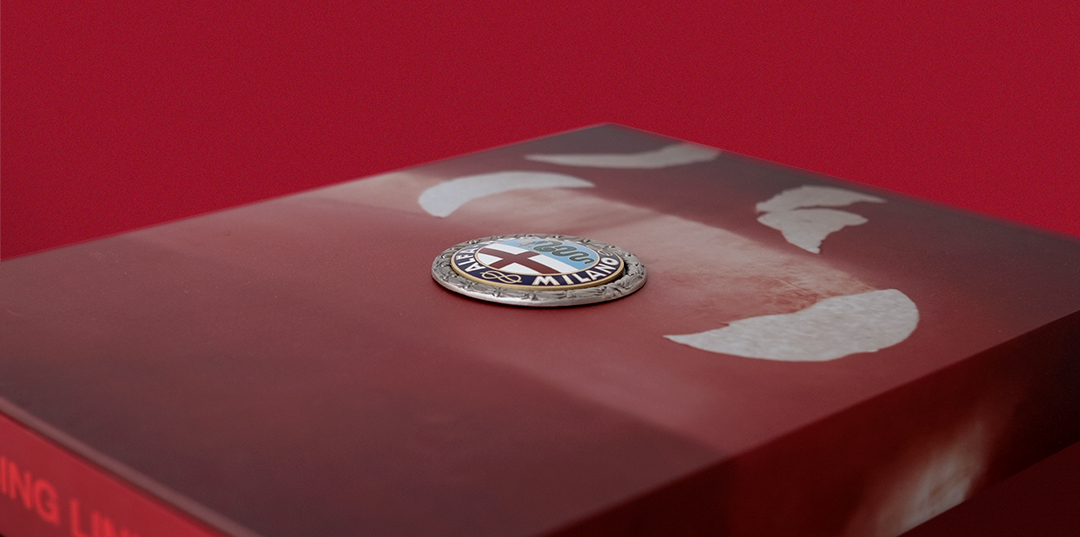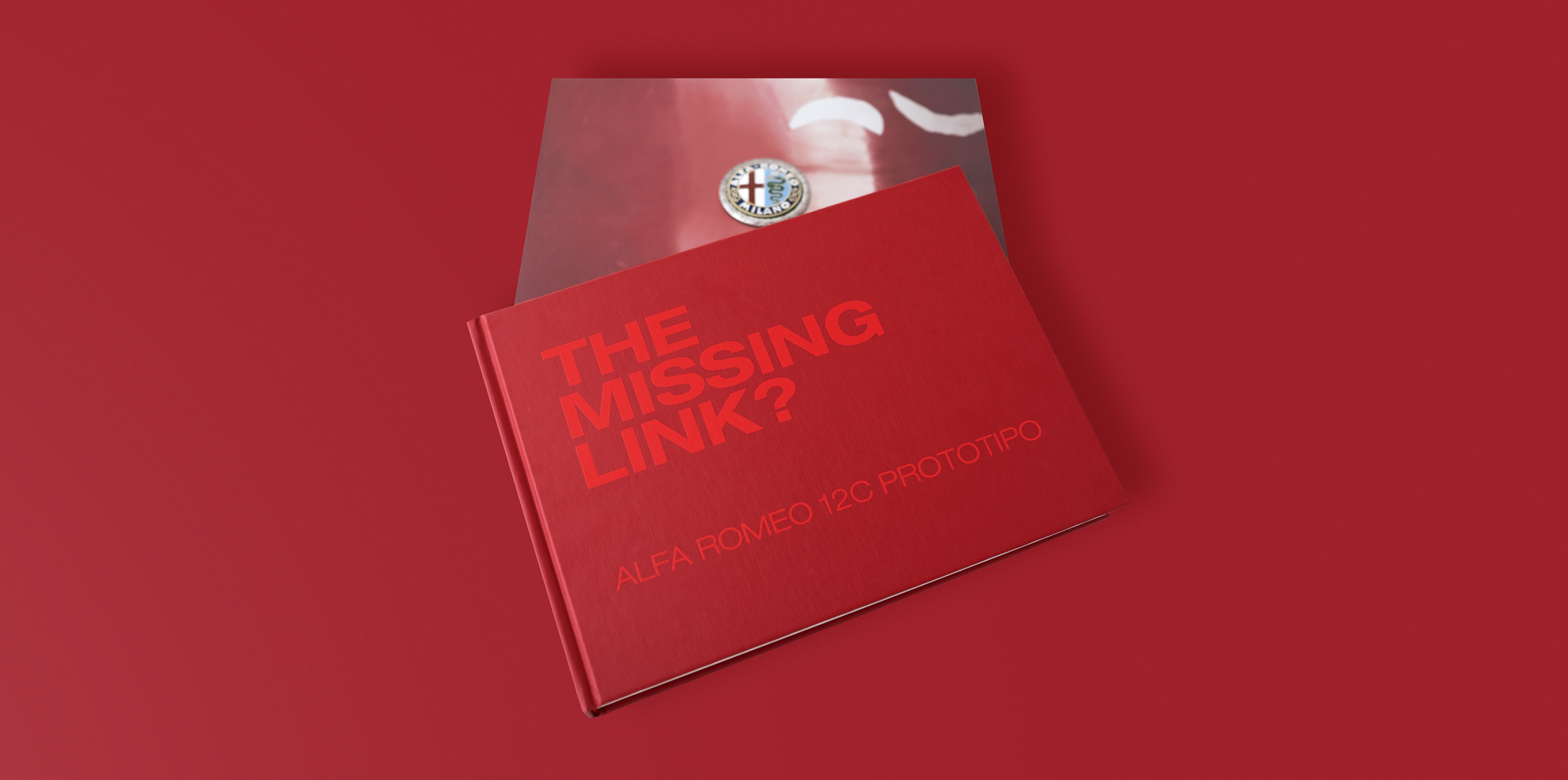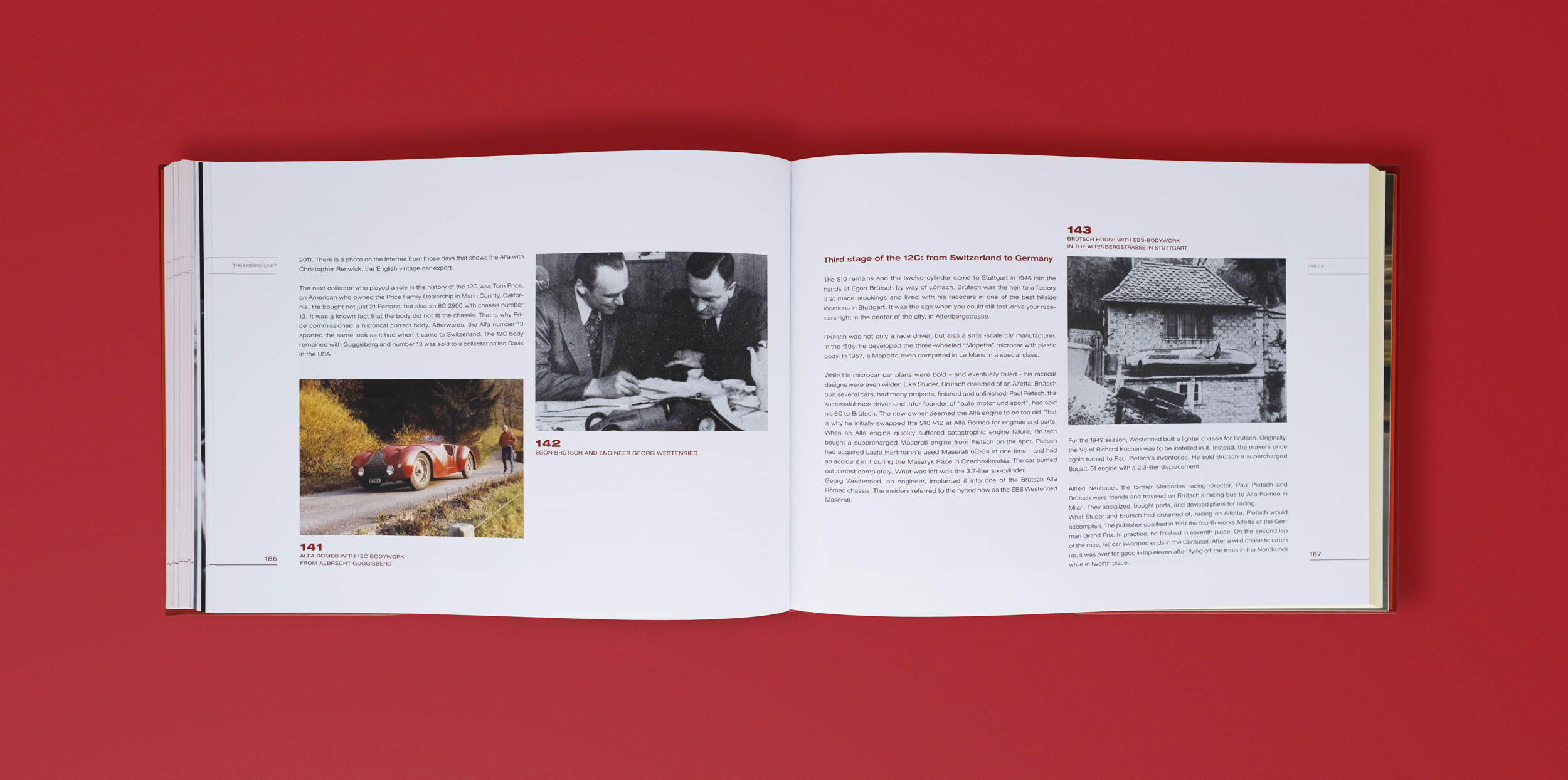 Today, a car is reborn, bringing to light a chapter of history that lasted perhaps a few days or perhaps a few years when an S10 SS engine with a three-litre displacement is installed on an 8C 2900 chassis modified with the collaboration of Porsche. All this was "dressed" in an elegant aluminium alloy bodywork that Alfa Romeo created with a nod to the shape of the "Alfetta", which had already begun to show the potential that would turn it into a legend after the war.
A "photograph" with blurred contours – due to time and events – that portrays the moment when the chassis, engine and bodywork came together to create a 12C prototype. Since it was not coded, produced and sold, it cannot be recorded in a production register or perfectly portrayed in a technical drawing, but a series of information, research and characteristics that emerged during the restoration make the whole thing plausible. The Missing Link?
Spalluto Comunicazione Sagl managed the general coordination and the layout of the book.
In strict alphabetical order, below is presented the list of the authors:
Giuseppe "Pino" Allievi
Lorenzo Ardizio
Luca Dal Monte
Karl Ludvigsen
Bernd Ostmann